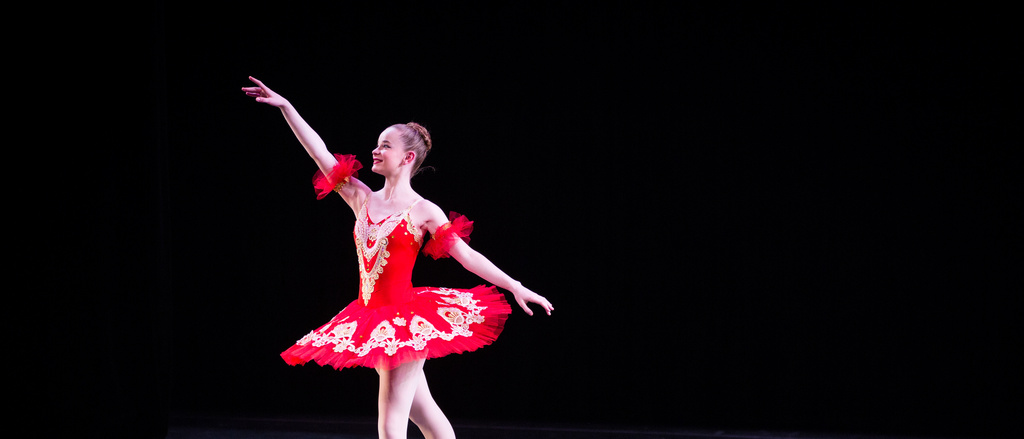 Fall 2023
Fall semester is approaching, August 21-December 8, 2023. 
No Classes September 4, November 19-26, 2023.
Join us to get stronger and enjoy learning the art of dance. 
A PDF of our class schedule and the online registration form are linked below.
Children's Classes

We're excited to offer weekday and Saturday sections for all six of these children's dance classes:
► Wee Dance ► Creative Movement 1 
► Creative Movement 2 ► Pre-Ballet
► Ballet Level 1A ► Ballet Level 1B 
For guidance on which classes are appropriate by age, please visit our Class Descriptions page about Young Children's Classes and Ages.
Youth Ballet Classes

To help ease the financial burden of returning to pre-pandemic expectations for class attendance, UI Youth Ballet students who enroll in Levels 3, 4, or 5 will receive one of their required weekly classes free of charge for academic year 2023-2024. Similarly, pointe students will have one of their three weekly pointe classes included at no charge for academic year 2023-2024. 
For more detail about attendance expectations, please visit our Class Descriptions page about Youth Ballet Program and Ages. 
Classes for Adults of All Ages

Adult class offerings are expanding to nine weekly classes over five days each week. Look for gold highlights in the PDF to see them all. 
We're offering a special low introductory tuition rate for Monday evening Conditioning for Dance [Adults—Open Level] (30 minutes) for students staying for Monday's Absolute Beginner Ballet [Adults] (75 minutes) directly afterward. 
For more detail about attendance expectations, please visit our Class Descriptions page about Adult Dance Classes.
Class Schedule and Room Assignments

Version updated August 29, 2023. 
Enroll Today
Open enrollment for Fall 2023 is now closed. If you are interested in adding a class, please reach out by email to discuss with our staff. 
Updated
dress code
information is on our Dress Code page.
Private Lesson Registration
Please use this form when scheduling private (one-on-one) lessons with a Youth Ballet and Community Dance School instructor.
Subject to instructor and studio availability
What questions do you have?
Most questions we encounter have been asked before. The most common ones are gathered here for quick answers: Frequently Asked Questions.

Need more help?
Please reach out to the main office at DNC-CommunityDance@uiowa.edu or click the button below to initiate an email in a new window. 
Help us slow the spread of COVID-19.
The university will continue to monitor local and national developments and rely on guidance from the Board of Regents, State of Iowa; the Iowa and Johnson County departments of public health (IDPH, JCPH); the Big Ten Conference; and the CDC.
Please see https://coronavirus.uiowa.edu/ to stay updated on campus COVID-19 information.
Participant Agreement for Online Adult Students
Adults joining synchronous Zoom ballet classes, here you'll find the terms of participation. The registration form also links here. 
Mental Health Policies and Protocols
Parents and instructors, please review the policies and protocols in the PDF linked here. 
Our faculty are encouraged to review the mental health information and resources available at: https://mentalhealth.uiowa.edu/ui-support-and-crisis-line.