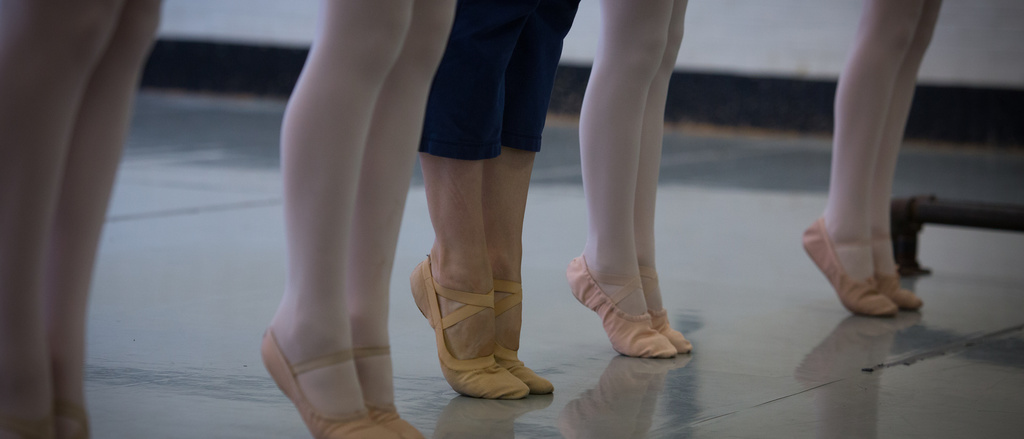 Creative movement and ballet fundamentals for young students are tailored to meet the developmental needs of children according to their age. Students engage in movement exploration that develops into the more structured study of classical ballet. Creativity is emphasized to encourage the artistic exploration of movement and allow the child's natural talent and skills to be discovered.
Class level is determined by the child's age on August 1 of each year.
Wee Dance: Ages 2 & 3 (Requires adult participation of one parent or legal guardian)
Creative Movement I: Age 4
Creative Movement II: Age 5
Creative Movement III: Age 7-10
Pre-Ballet: Age 6
Classical ballet for students ages 7 and up. The curriculum focuses on proper skeletal alignment, posture, strength, and stretch of the legs and feet, fluid arm carriage, flexibility, and musicality.
We offer the unique opportunity for adults and teens to begin or continue their dance training in an environment that encourages them to be challenged and explore their movement potential. Adult and teen classes include Absolute Beginner Ballet, Continuing Beginner Ballet, Low-Intermediate Ballet, Yoga and Modern (open level). Pre-registration is required.